Keto & Low-Carb Lean and Green
Surf & Turf Salad
*Image may vary from completed recipe
If you're following OPTAVIA, Keto, Lean and Green, or any other low-carb diet, you might try to find low-carb variations of the meals you usually love. One meal that's set at mealtime that many people can't seem to figure out how to recreate is Surf & Turf! How do you make a Surf and Turf without sinking all your carbs for the day?
If you're looking for more fabulous recipes to try? You can check out all of our great recipes here on lean and green recipes!
American

food every night? Prepare this lean and green

Surf & Turf Salad American

meal that is on plan and second to none!
About Chris Sloan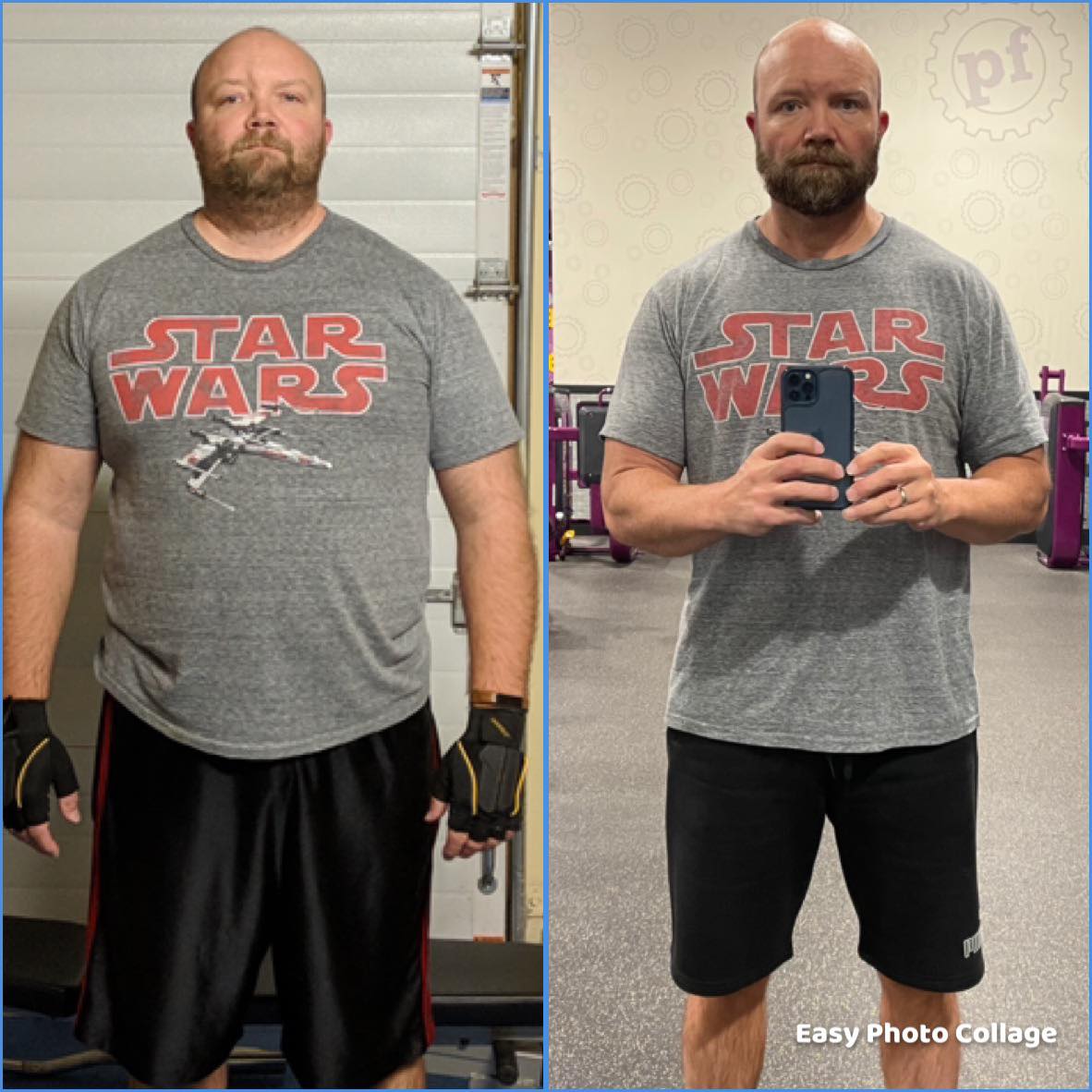 My name is Chris Sloan and I, like so many others struggled with my weight for years not realizing the toll being overweight was taking on my body. At the beginning of 2021 I began to take my weight loss efforts seriously and have lost 75 lbs so far on the OPTAVIA optimal weight 5 in 1 Plan! It's been amazing, and while my journey isn't over, I'm well on my way!

When I started I had a hard time finding the top OPTAVIA 5&1 recipes, so I was so inspired to build this website to help compile some of what I felt are the best OPTAVIA recipes around. I'm happy to share it with you as well!

For those new to OPTAVAIA, weighing your food is an important part of the OPTAVIA 5 & 1 program; in fact, it's one of the key elements. If you want to be successful, you need to make sure that each meal has been weighed exactly to the guidelines. And we're not talking about "close enough." We mean EXACTLY those amounts! So forget about using a measuring cup or even eyeballing it—you need a food scale!
We've worked hard to make sure that all OPTAVIA 5 and 1 recipes listed are approved for the OPTAVIA optimal weight 5 and 1 plan.
The recipes on this site are intended for the OPTAVIA 5&1 Plan; however, they can easily be adapted to a low carb or keto lifestyle. If you following a ketogenic diet or low-calorie diet you can enjoy many of the recipes found here to help keep you on track for your weight loss efforts.
OPTAVIA 5&1 Plan Must Have Items
Create an account and login to add this recipe to your saved recipes.
The Top 7 Popular Optavia Fueling Hacks
Helpful Cooking Utensils
Missing an item in the kitchen? Checkout the links below to pick one up on Amazon.
Lean & Green Surf & Turf Salad
Ingredients
2 tsp Extra Virgin Olive Oil

2 medium Garlic Cloves

Minced

8 cup Romaine Lettuce

Chopped
Lean & Green Surf & Turf Salad
Instructions
Pre-heat grill or grill pan over medium-high heat.
Season steak with salt and pepper, and grill until steak is cooked as desired (note: for medium-rare, cook the beef to an internal temperature of 125°F; for medium to 135°; for medium-well to 145°F; for well-done to 160°F).
Remove, allow to rest for about 5 minutes, and slice into cubes or strips.

Meanwhile, season shrimp with salt and pepper.
Spray with nonstick spray and grill for about 2 to 3 minutes per side.
Whisk together the vinegar, garlic, oregano, and oil to make the dressing.
For one portion, place 2 cups of lettuce, ¼ cup of cucumbers, and ¼ cup of tomatoes in a bowl. Top with 4 ounces of sliced steak and 2 ounces of shrimp. Drizzle 1 tablespoon of the dressing over the salad.