Lean and Green
Steak Fajita Cauliflower Crust Pizza
*Image may vary from completed recipe
You will need a baking sheet, parchment paper and a clean kitchen towel. Cauliflower Crust--First 3 Ingredients. Steak Fajita--Last 6 Ingredients.
Italian

food every day? Make this lean and green

Steak Fajita Cauliflower Crust Pizza

recipe and you'll be creating a

Italian

entree that is absolutely amazing, keeps you on plan and satisfies your cravings!
About Chris Sloan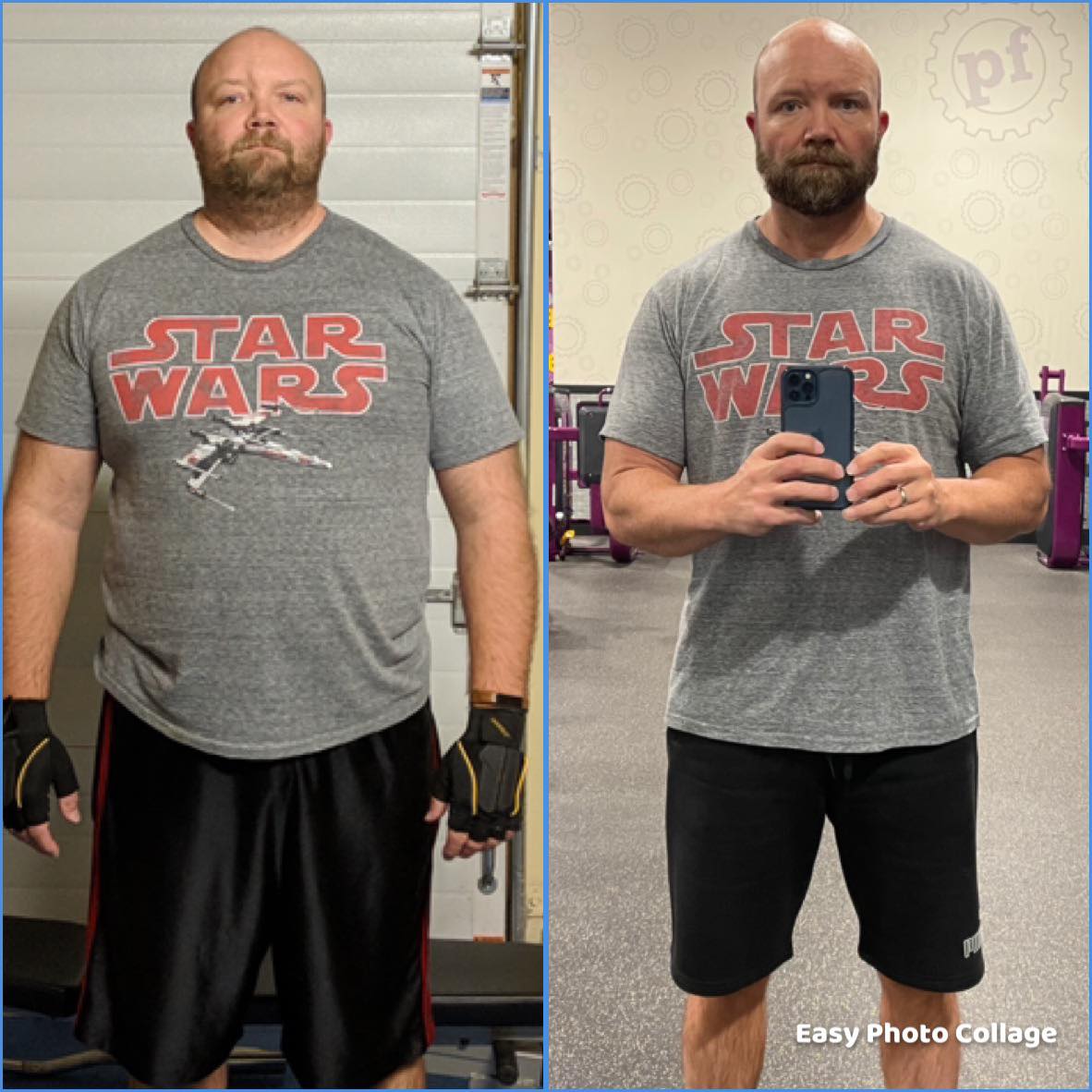 My name is Chris Sloan and I, like so many others struggled with my weight for years not realizing the toll being overweight was taking on my body. At the beginning of 2021 I began to take my weight loss efforts seriously and have lost 75 lbs so far on the OPTAVIA optimal weight 5 in 1 Plan! It's been amazing, and while my journey isn't over, I'm well on my way!

When I started I had a hard time finding the top OPTAVIA 5&1 recipes, so I was so inspired to build this website to help compile some of what I felt are the best OPTAVIA recipes around. I'm happy to share it with you as well!

For those not familiar, OPTAVIA is not some fad diet but instead is a program designed to help those who are looking to lose weight make better choices with their health and wellness via better habits.
We've worked hard to make sure that all OPTAVIA 5 and 1 recipes listed are approved for the OPTAVIA optimal weight 5 and 1 plan.
OPTAVIA 5&1 Plan Must Have Items
Create an account and login to add this recipe to your saved recipes.
The Top 7 Popular Optavia Fueling Hacks
Helpful Cooking Utensils
Missing an item in the kitchen? Checkout the links below to pick one up on Amazon.
Lean & Green Steak Fajita Cauliflower Crust Pizza
Ingredients
5 cup Frozen Riced Cauliflower

3/4 lbs Flat Iron Skirt Steak

1 cup Green Bell Peppers

Sliced

1/2 tsp Salt

Halved

(optional)*

1 cup Reduced-Fat Mozzarella Cheese

Shredded
Lean & Green Steak Fajita Cauliflower Crust Pizza
Instructions
Preheat oven to 425*F. Spread the cauliflower on a baking sheet lined with parchment paper and bake for 30 minutes until golden brown. Remove from oven and allow to cool.
In a kitchen towel, squeeze the cauliflower to remove excess moisture. Mix together the cauliflower with the eggs and salt(optional).
Spread the cauliflower mix onto the parchment lined sheet pan and press into a 12-inch circle. Bake at 400*F. for 8 minutes.
While the crust bakes, prepare the toppings. Season the steak with 1/4 teaspoon salt(optional) and sear over high heat in a non-stick skillet on both sides until well-browned but still rare. Remove from skillet and set aside. Combine the peppers, cumin, remaining salt, and tomatillo salsa with 1/4 cup of water in the same skillet and boil for 2 to 3 minutes until all moisture has evaporated. Slice the seared skirt steak against the grain into thin slices, and combine with the cooked peppers and salsa.
Remove the sheet pan from the oven and evenly spread the prepared toppings on top. Sprinkle the specified amount of mozzarella cheese on top of those toppings, and then bake pizza at 400*F for about 10 to 12 minutes until golden brown.
Cut the pizza into 8 equally-sized pieces(2 slices per serving)
Leave a review or comment