Lean and Green Spanish Recipes
Looking for great lean and green Spanish recipes? Then you've come to the right place! Browse our selection of amazing OPTAVIA Spanish recipes that are sure to keep you on plan and reaching your weight loss goals! We've complied some of the best lean and green Spanish recipes we could find and put them with some other great OPTAVIA Spanish recipes all in one easy to find place! OPTAVIA is not some fad diet, but instead is a program designed to help those who are looking to lose weight make better choices with their health and wellness via better habbits.
If you're not already a site member, what are you waiting for? Sign up now and not only can you save recipes for later, you can also add new recipes of your own!
Check out these amazing lean and green Spanish recipes below!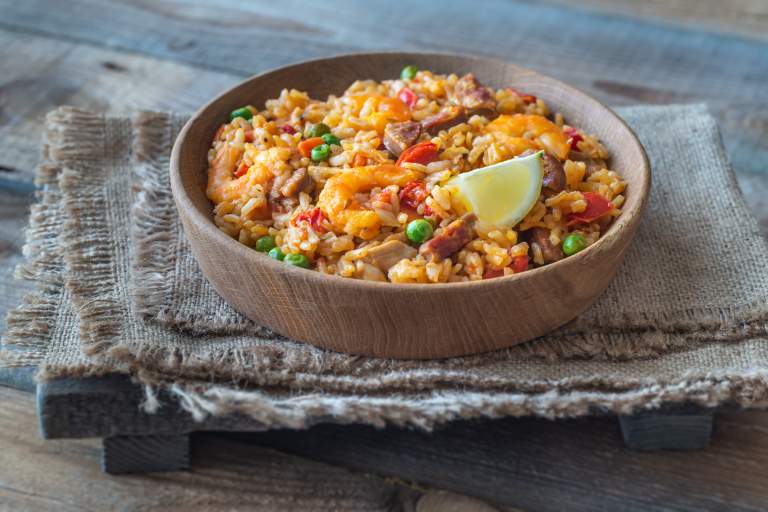 You're going to love making this Chicken and Soy Chorizo with Paella recipe! It's loaded with flavors, completely on plan and a true Spanish delight.
Nothings better on a cooler day than an nice bowl of warm soup! With this amazing Creamy Crockpot Tomato Soup recipe you can get your fill of comfort food without going off your plan!
Everyone loves a simple and easy-to-make meal and this amazing Arroz Con Pollo recipe is packed full of things you likely already have on hand!