Lean & Green Healthy
Shredded Beef Stew: Ropa Vieja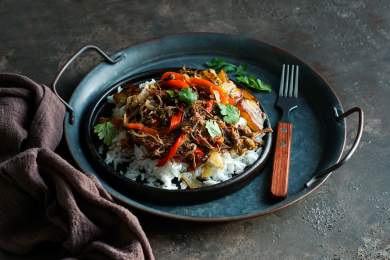 *Image may vary from completed recipe
Any way your prepare it you're going to love this Shredded Beef Stew Ropa Vieja dish, a Cuban favorite! Cool fall days or anytime you feel like spicing things up a little, give this amazing lean and green recipe a try.
Cuban

food every night? Prepare this healthy lean and green

Shredded Beef Stew: Ropa Vieja

recipe and you'll be creating a

Cuban

meal that is completely on almost any healthy meal plan and 100% delicious!
The Health Benefits of Lean Beef in your Diet
Introduction
Beef is a healthy, nutritious addition to any diet.  Beef is one of the most common sources of protein in our diets and can help you feel satiated and energized after eating it.
Beef Isn't Just for Building Muscle
Not only is lean beef a great source of protein, it also contains other important nutrients that can help you stay healthy. For example, beef is an excellent source of vitamin B12 and selenium—two nutrients that contribute to good heart health.
Lean beef is also a good source of zinc, another important nutrient for keeping your ticker working smoothly. Beef can also help maintain strong bones by delivering calcium and phosphorus (the two main minerals in bone), along with vitamin D, which plays an important role in absorbing calcium into the body. And when you're feeling sluggish or tired after a long day at work, lean beef may be just what the doctor ordered!
About Chris Sloan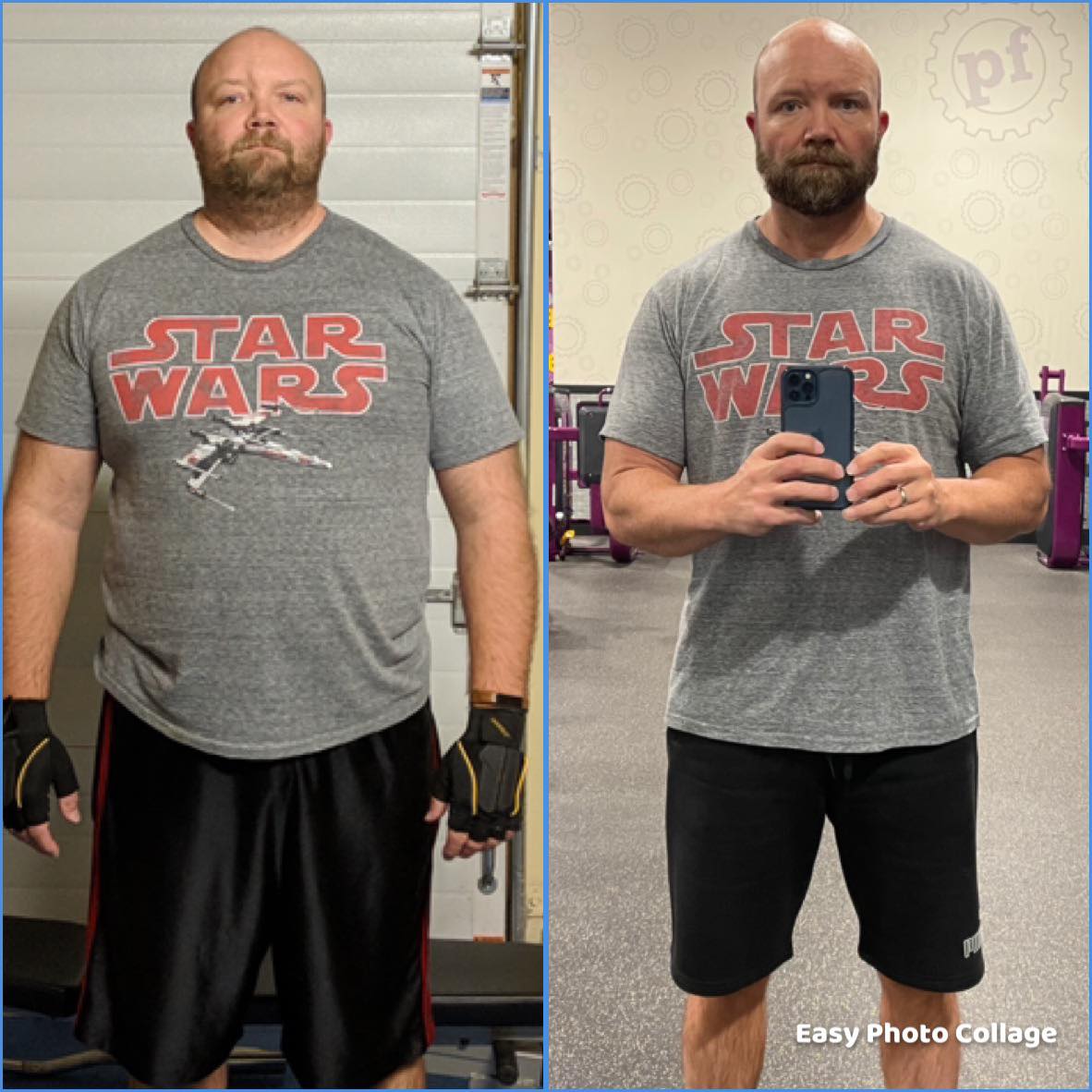 My name is Chris Sloan and I, like so many others, struggled with my weight for years, not realizing the toll being overweight was taking on my body. At the beginning of 2021, I began to take my weight loss efforts seriously and have lost 75 lbs so far on the plan. It's been amazing, and while my journey isn't over, I'm well on my way!

When I started, I had a hard time finding the top 5 and 1 recipes, so I was so inspired to build this website to help compile some of what I felt are the best recipes around. I'm happy to share it with you as well!

For those new to the plan, weighing your food is an integral part of the program; it's one of the critical elements. If you want to be successful, you need to ensure that each meal has been weighed according to the guidelines. And we're not talking about "close enough." We mean EXACTLY those amounts! So forget about using a measuring cup or even eyeballing it—you need a food scale!
We've worked hard to make sure that all recipes listed are approved for the plan.
The recipes on this site are intended for those on plan; however, they can easily be adapted to a low-carb or keto lifestyle. If you are following a ketogenic or low-calorie diet, you can enjoy many recipes found here to help keep you on track for your weight loss efforts.
Create an account and login to add this recipe to your saved recipes.
Helpful Cooking Utensils
Missing an item in the kitchen? Checkout the links below to pick one up on Amazon.
Lean & Green Shredded Beef Stew: Ropa Vieja
Ingredients
2 small Garlic Cloves

Shredded

1 (14.5oz.) can Diced Tomatoes

1 small Green Bell Peppers

Sliced

4 small Green Olives

Halved

4 cup Frozen Riced Cauliflower
Lean & Green Shredded Beef Stew: Ropa Vieja
Instructions
Add all the ingredients except the bell peppers, olives, and riced cauliflower to an Instant Pot. Secure lid, push meat mode on Instant Pot, and adjust time for 30 minutes at high pressure. When Instant Pot beeps, naturally release pressure. Open the lid, remove beef and shred with 2 forks.
Return shredded beef to Instant Pot, and stir in bell pepper and olives. Place cauliflower in steamer basket and insert into Instant Pot. Push steam mode and cook for 5 minutes.
Serve beef stew over riced cauliflower in a bowl.
SLOW COOKER METHOD: Add all of the ingredients except the bell pepper, olives, and cauliflower rice to a slow cooker. Cover with lid, and cook about 6 hours on low or until beef is tender. Remove and shred beef with 2 forks. Return shredded beef to slow cooker, and stir in bell pepper and olives. Cook for one hour on low. Steam cauliflower rice in the microwave with 2 tablespoons water or on stovetop in a steamer basket over boiling water. Serve shredded beef stew over steamed cauliflower rice.